Coaching the Coach
The Fresh Start Cleansing Webinar is designed to give you a turnkey system to coach your customers, and run your own groups. While many Shaklee Distributors come into the class simply to have their own "Fresh Start experience," we find those who follow the program INCREASE their volume, AND find NEW BUSINESS BUILDERS!
You Get 16 Self Guided Sessions, PLUS A Whole Lot More!
Training Videos
Setting Expectations.
Why & How Fresh Start Works.
The Fresh Start Presentation

The Fresh Start Earnings Potential.
Getting Familiar with Fresh Start Materials.
What Do I Eat? What Do I Avoid?
Conversation Starters.
Promoting Fresh Start.
Training Videos
Holding a Fresh Start Facebook Party.
Qualities of a Great Coach.
The Elimination Challenge.
Restore and Rebuild.
Suggested Meeting Agendas.
Working with Testimonials.
Phase II- Restore, Rebuild…and Beyond.
Creating a Multi-Level Shaklee Organization with Fresh Start.
Promotional Materials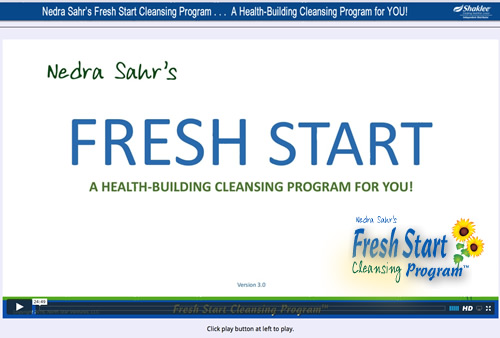 A video web site that you can send prospects to.
Facebook posts.
A complete Facebook party.
Flyers & handouts.
Full Fresh Start brochure.
Program Handouts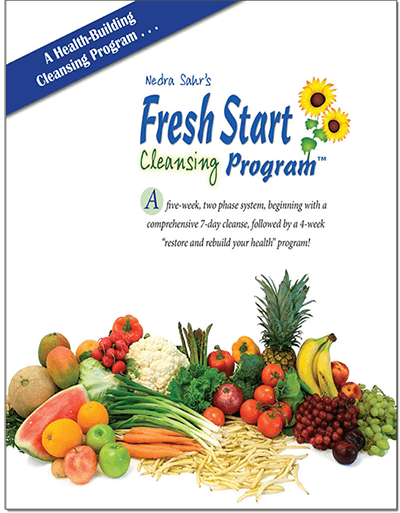 20-page full color guidebook.
Order Forms.
Interview Questions flyer.
Suggested recipes & menu plans.
Fresh Start measurements chart, tracking sheets & more.

*Just $25 per month for 6 months and you will receive the entire course, with lifetime access AND free updates!

Guarantee.
If you aren't 100% satisfied that you've received the information you need about Fresh Start, and how to run your own group (if you so choose), we'll cheerfully refund your money. It's that simple!
Questions & Alumni Info.
Please feel free to contact us if you have any questions! If you are a past participant (an alumni) from our earlier courses, you qualify for special pricing. Please contact us for details.
"How To" Improve the health of your Shaklee business by running your own "Health Gain" or Weight Loss" group - click here to download!